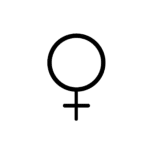 OGKZ cannabis seeds from Humboldt Seed Organization are an Indica-dominant strain derived by crossing two fabulous Californian genetics: Zkittlez and OGKB (OG Kush Breath).
The result is a hybrid that oozes quality, flavour and aroma. It has made a name for itself as one of the best creations from HSO in 2018.
Choose package size
Description
OGKZ develops into an incredible, fast flowering, productive, medium-sized cannabis that makes super delicious, crystallised buds with great "bag appeal".
It is recommended to give OGKZ a slightly longer vegetative period than average.
The taste and aroma is sweet and petrol-like with undertones of citrus, cedar, cinnamon, incense and grapes. The effect is potent, long-lasting and primarily clear and cerebral.
Specifications
Type/gender: Feminized
Genotype: 80% Indica / 20% Sativa
Area: Indoor
Height: Medium
Flowering time: 60-65
Yield: 400-500 g/m2
THC content: 24%
CBD content: 0,1%