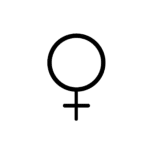 Kush Mintz cannabis seeds from Barney's Farm are an Indica-dominant strain, developed by crossing Critical Kush and Mintz.
Choose package size
Description
KUSH MINTZ by Barneys Farm
During our selective process at Biscotti Mintz, we introduced a Critical Kush phenotype that exhibited an unusual 30% Sativa characteristic. This combined with our delicious Mintz produced something very exciting for the table, a 70% Indica dominant plant, totally unique to our catalogue, with amazing properties.
With its powerful Himalayan OG Kush lineage, KUSH MINTZ is an extremely powerful Indica, now with a 30% Sativa boost. The explosion of the Critical linage infusion gives a huge yield, both indoors and outdoors, with outdoor heights of up to 2 metres. Super strong and robust with incredible production capabilities.
Mintz, not surprisingly, further enhances the famous earthy pine and sweet citrus Kush aromas, with hints of coffee, and delicate hints of mint cookies! KUSH MINTZ is extremely covered in resin, sticky to the touch ,with a heavy coating of trichomes covering the familiar light green colours, with occasional dark green contrasting fan leaves protruding from its dense flowering structure.
Specifications
Type/gender: Feminized
Genotype: 70% Indica / 30% Sativa
Area: Indoor
Height: 100-110 cm
Flowering time: 55-63 days
Yield: 600-650 g/m2
THC content: High
CBD content: Low