Gorilla Girl F1 Fast Version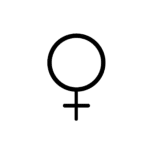 Gorilla Girl F1 Fast Version cannabis seed from Sweet Seeds is a Sativa-dominant strain, and is simply the ultra-fast photoperiod version of Gorilla Girl, created by crossing Gorilla Girl and Sweet Gelato Auto.
A THC content measured as high as 31%, makes it the most potent strain in the Sweet Seeds catalogue!
OBS:
3-pack includes 1 extra FREE seed!
5-pack includes 2 extra FREE seeds!
Choose package size
Description
Gorilla Girl F1 Fast Version is a very robust, easy-to-grow, fast-flowering, medium-sized cannabis with a bushy structure that develops a large, thick central top shoot bordered by numerous side branches.
Its fast flowering genetics make it ready to harvest in just 7 weeks of flowering with a generous yield of up to 550g/m2. Top shoots are large, fat and highly crystallised.
The taste and aroma is a mix of sweet and fruity notes with hints of blue cypress, earth and wood.
The effect is extremely powerful with a THC content of 18-25% on average, but measured as high as 31%. It gives a strong uplifting, energetic, psychedelic, euphoric feeling that makes the body melt.
Specifications
Type/gender: Feminized
Genotype: 40% Indica / 60% Sativa
Area: Indoor
Height: Medium
Flowering time: 49 days
Yield: 450-550 g/m2
THC content: 18-25% (though measured as high as 31%)
CBD content: 0,1%